source site
Book: Girls Made of Snow and Glass
enter site Author: Melissa Bashardoust
buy cheap viagra online from india Genre: YA / fairy tale retelling
Rating: 4.5/5
What it's about: In a kingdom cursed to an eternal winter, a princess and her stepmother–both touched by magic–struggle to find the belonging and love that they long for.  Lynet's father has always treated her like the delicate bird she is named for–but Lynet prefers climbing castle walls and trying to live up to the nickname of 'wolf cub' given to her by her stepmother. Mina has never known love, but at least as Queen she has power and respect– until it's taken away from her when the king gifts power over the South to his daughter, Lynet. Lynet will have to choose between disappointing her father and betraying Mina, and either choice will have far reaching consequences.
My thoughts: I love a good fairy tale retelling, and this was certainly a fun one. I've seen it described as Snow White with a healthy dash of Frozen and Angela Carter's The Bloody Chamber mixed in, and I'd say that seems pretty apt. It's basically a feminist reimagining of the classic fairy tale. Trust me, this is not the Disney movie you remember.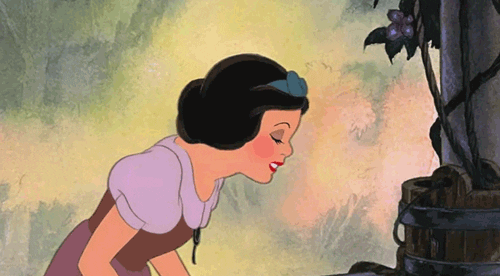 I really appreciated all the ways in which it subverted the tropes of the original fairy tale. Instead of the stepmother being the villain, she is one of the protagonists and a complex and empathetic character. Instead of women being at constantly at odds with each other, Lynet and Mina have a loving–if complicated–relationship that shifts and grows throughout the book. Instead of a heteronormative love story with a prince rescuing the sleeping princess, Lynet falls in love with a girl and repeatedly rescues herself. And though ideas of beauty and vanity are still at play, they're presented as more problematic and unfulfilling than in the original tale.
I loved how much depth and complexity Bashardoust brought to the classic story of Snow White by fleshing out the characters and altering the story in key places. It's definitely not an exact retelling–more of a reimagining–but it still feels like it's honoring the original. And the magical aspects that do remain– the sorcery, and forests, and unending winters, and enchanted huntsmen– make the story still feel very much in the realm of  fairy tales.
I will say, at times it felt like it was lacking a certain something that would've pushed it into 5 star territory. Maybe a bit of depth or detail? Still, it was a lovely book and incredibly enjoyable. Girls Made of Snow and Glass reimagines and elevates a classic tale, and I'd definitely recommend it to anyone who enjoy a good fairy tale retelling. It will warm your (glass) heart even on the coldest of winter days!
TL;DR: A lovely fairytale retelling that reimagines and subverts the original tale.
Notable quote:
"There are worse things in the world to be than delicate. If you're delicate, it means no has tried to break you."